Fr Hugh Somerville Knapman OSB
We exist to worship God, and through our worship He brings us into community. The parish community of St Elizabeth's strives to recognise and serve God's presence in others.
Safeguarding Representatives
We believe that all people should be valued, supported and protected from harm, and that the Church has a special responsibility towards those who are vulnerable.
We take safeguarding extremely seriously. This is done through carefully planned activities for children, young people and adults, care for those hurt by abuse and ministering to, and robustly managing, those who have caused harm.
Contact the Parish Safeguarding Officer Mrs L Casey:
The Diocesan Safeguarding Office can be contacted via:
The Pastoral Council meets approximately every two months to consider and respond to the needs of the parish and to plan spiritual, social and fund raising activities. Members of the council represent all the different activities which are going on in the parish and it therefore provides a forum for everyone to be updated and also to resolve any issues which we are facing or become aware of.
Each meeting starts and ends with a prayer, and we welcome parishioners to contact the Pastoral Council (via scarisbrickcatholic@outlook.com) with any issues which they feel need to be considered
Members of the Pastoral Council as of October 2020:
Fr Godric Timney
Fr Boniface Moran
Fr Hugh Somerville Knapman
Mrs J Horner (Chair)
Mrs C Charnock
Mr M Charnock
Mr E Charnock
Mrs C Charters
Mrs B Halsall
Mrs V Massam
Mr J McNamara
Mrs A Molyneux
Mrs E Prosser
Mr J Sanders
Mrs M Ormsby
Mrs K Wilson
The Finance Committee, which is required under Canon Law meets approximately every three months to review parish finances and to authorise significant pieces of work or high value purchases which need to be made for the parish. The committee organise a Quinquennial survey to establish what needs to be done to maintain the fabric of the church buildings. The committee work under the guidelines of the Douai Abbey Parishes Trust (DAPT).
Members of the Finance Committee as of October 2020:
Fr Godric Timney (Chair)
Mr J McNamara
Mr D McKiernan
Mr P Molyneux
Mr M Kelly (Accountant)
Mrs M Ormsby
St Mary's is the local Catholic primary school. Their Mission Statement, which was written in consultation with the pupils and parents is "Living and Learning Together Shining in our Faith." St Mary's is very much an inclusive school, where each child is nurtured and challenged to achieve their very best.
There are strong parish-school links with the parish clergy regularly visiting school and the children visiting the church as part of their RE curriculum. St Mary's also has a nursery, under the control of the Head Teacher, which operates during term time.
The senior children go mainly to St Bede's Catholic High school in Ormskirk, one of the highest performing schools in the area, with a great history.
St Bede's vision is to create a world class Catholic education that encourages students to help make the world a better place, with values of love, faith and hope.
It sometimes puzzles people that monks can live miles away from their monasteries. The priests serving St Elizabeth's are used to being asked about this. The English Benedictine Monks have a very long tradition of monks evangelizing miles from home. Christianity, in fact, was brought to England in 597 by 30 monks accompanying St Augustine of Canterbury, whom Pope St Gregory the Great despatched to bring the Gospel to the Anglo-Saxons. After the English Reformation three monasteries of English monks were established in France in the early 17th century, and within a short time monk-priests came back to England and Wales to minister to the Catholic community. Some of these monks were put to death simply because they were priests. The martyr St Alban Roe was a monk of the community now at Douai Abbey.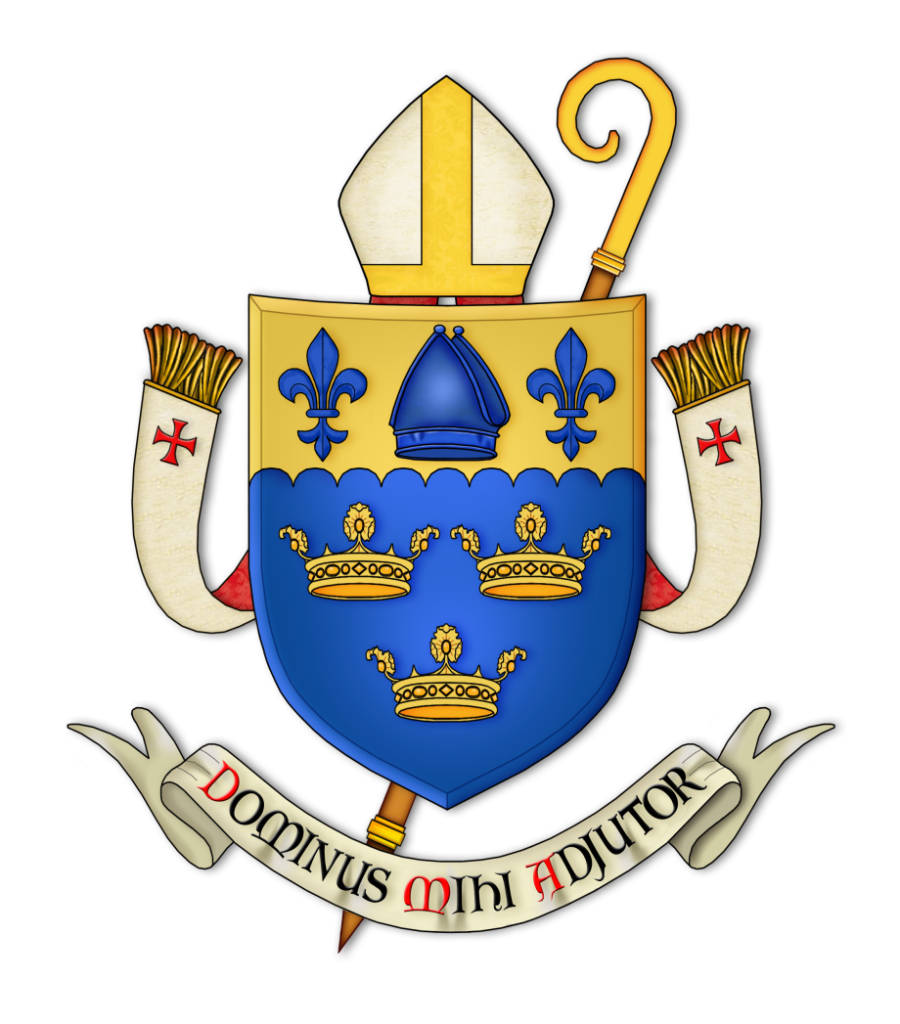 History of St Elizabeth's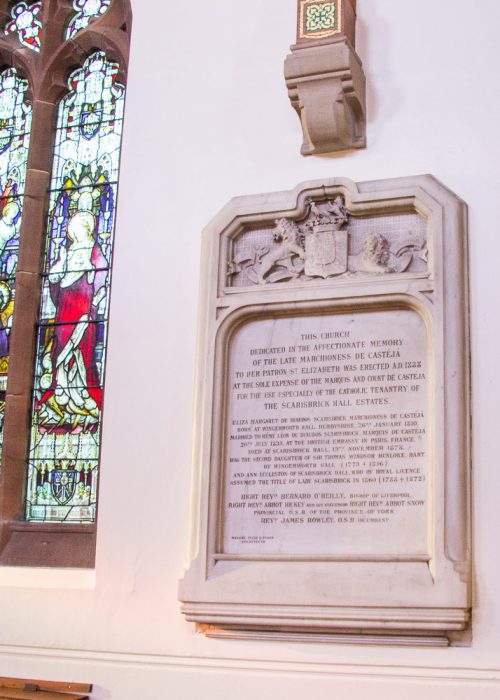 The parish of St Elizabeth's was founded in 1888 when the current church was built by the Marquis de Castéja in memory of his wife Eliza. Prior to the opening of St Elizabeth's, from 1814 Mass had been said in the church of St Mary which had previously been the village's old tithe barn and stood on the site of current graveyard. The Catholic tradition in Scarisbrick goes back long before 1814, when Mass was said for all the Catholic tenants in the chapel at Scarisbrick Hall. The first record found of a chapel there dates to 1420 and in the 17th and 18th centuries the Hall operated as a clandestine Jesuit junior school.
St Elizabeth's contains many beautiful stained glass windows, statues and carvings which reflect the influence of both Peter Paul Pugin, the architect, and the French ancestry of the Castéja family.
Since its opening there have been several changes to St Elizabeth's, most notably the installation of the new altar in the 1960s in the wake of Vatican II, and changes to the internal decoration which used to be even more ornate.